As soon as your filters are set you can easily check the mails addresses/customer from your segment. Press Search and see all customers filtered by your requests.
Customers — the number of customers corresponding to filter
Avg. orders — average revenue per customer in the segment (=Revenue/Customers)
Revenue — the sum of revenues generated by all customers in the segment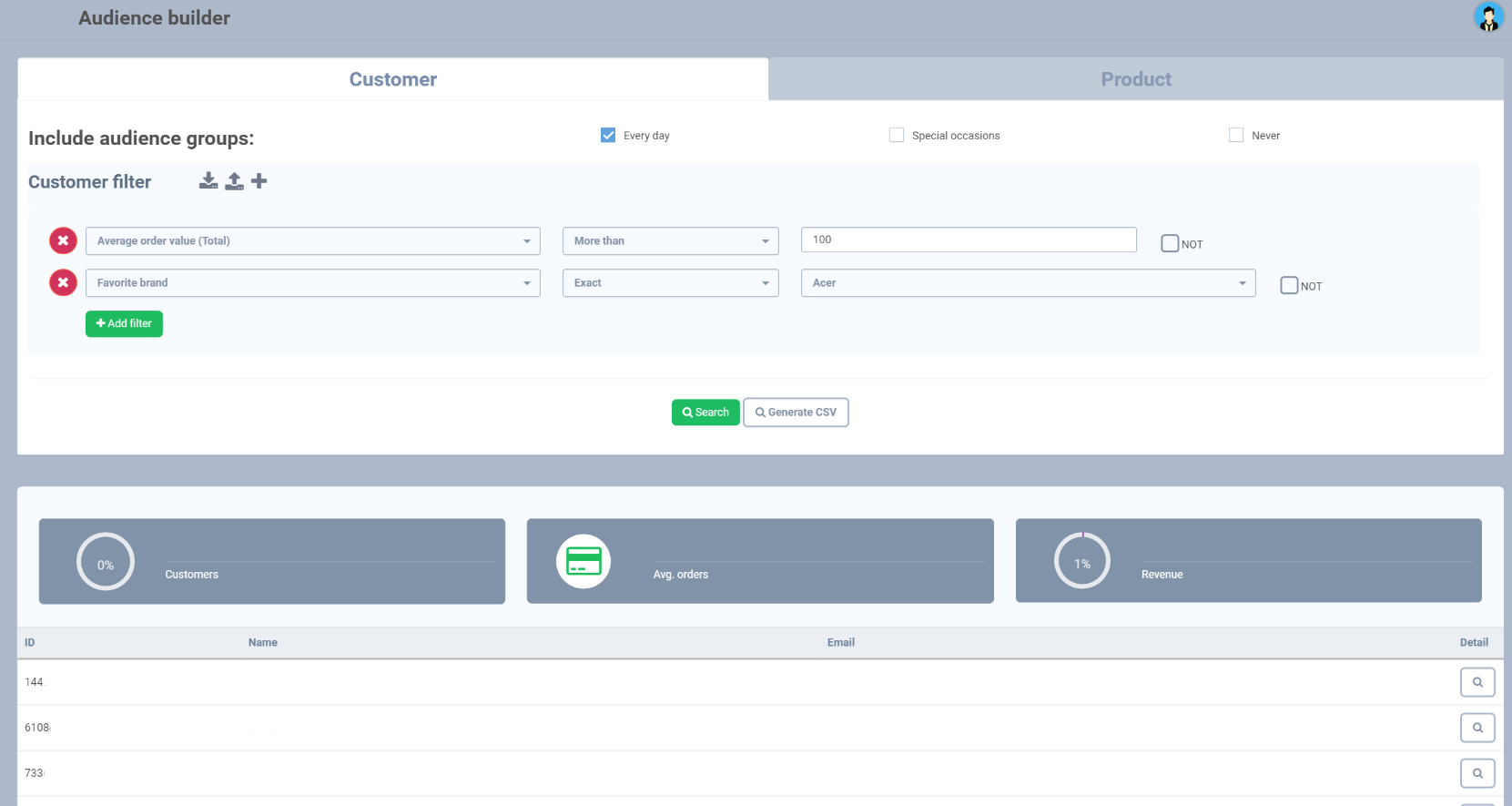 Here you can also click on magnifier to see details about your customers previous orders.