If you logged into Yottly for the first time, or you are just wondering how to create a new template and set it as default, well then you've come to the right place.
How to create new template
In the section Assets – Emails, click on the button +Add template.

Now you need to choose the type of the template you want to create. (Description of all the types can be found HERE)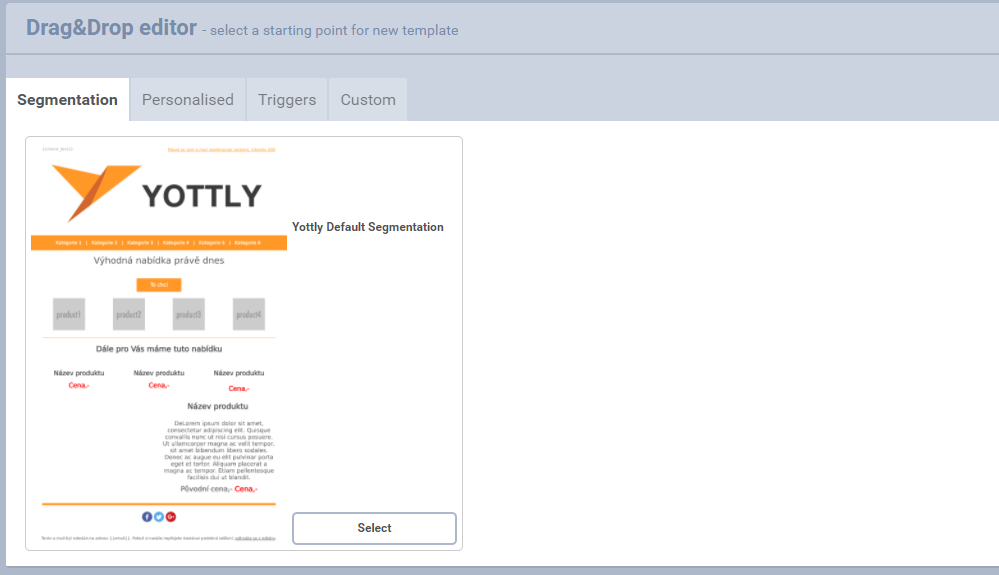 As you can see, we prepared a few templates in each category.
Click on the Select button and the editor will open. Here you can edit and adjust the design and structure of your template, so it matches with the design of your e-shop.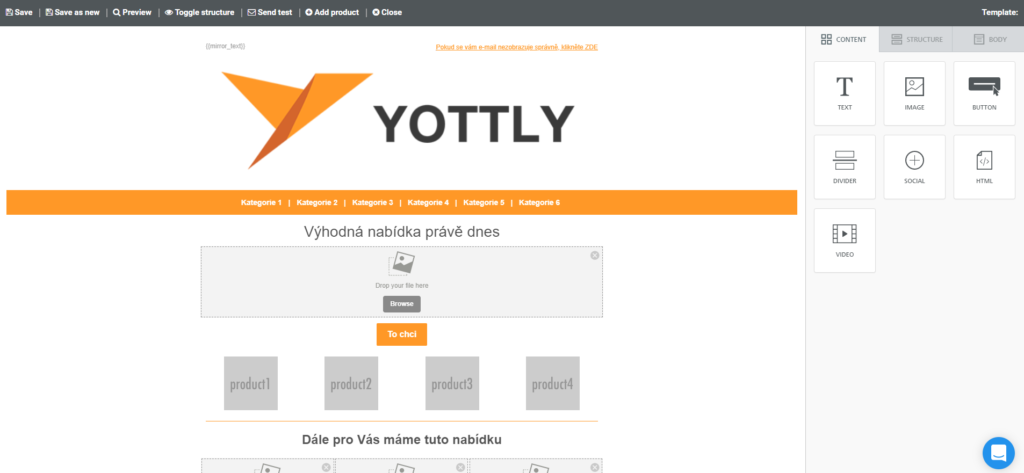 Once you're satisfied with the look of your new template, click on the Save or Save as new button in the top left corner. Then just name the new template, make sure, that the type is selected correctly and hit Save.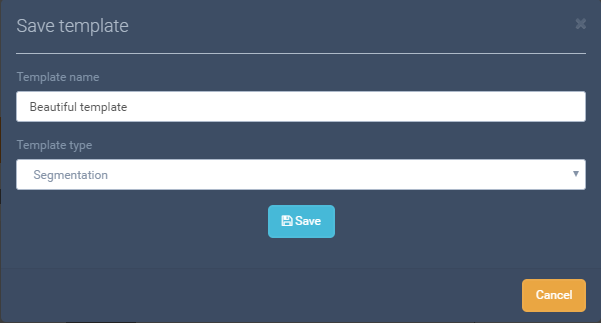 The new saved template can be seen in the list of templates.
If you want to set the template you just created as a default one, hit the sprocked on the right side. Then just choose the Set as default template option.