Save, preview, testing mail
Saving your template is important part of process. Since a template is not saved automatically during whole creation. You always need to press for saving Save button place in the right corner.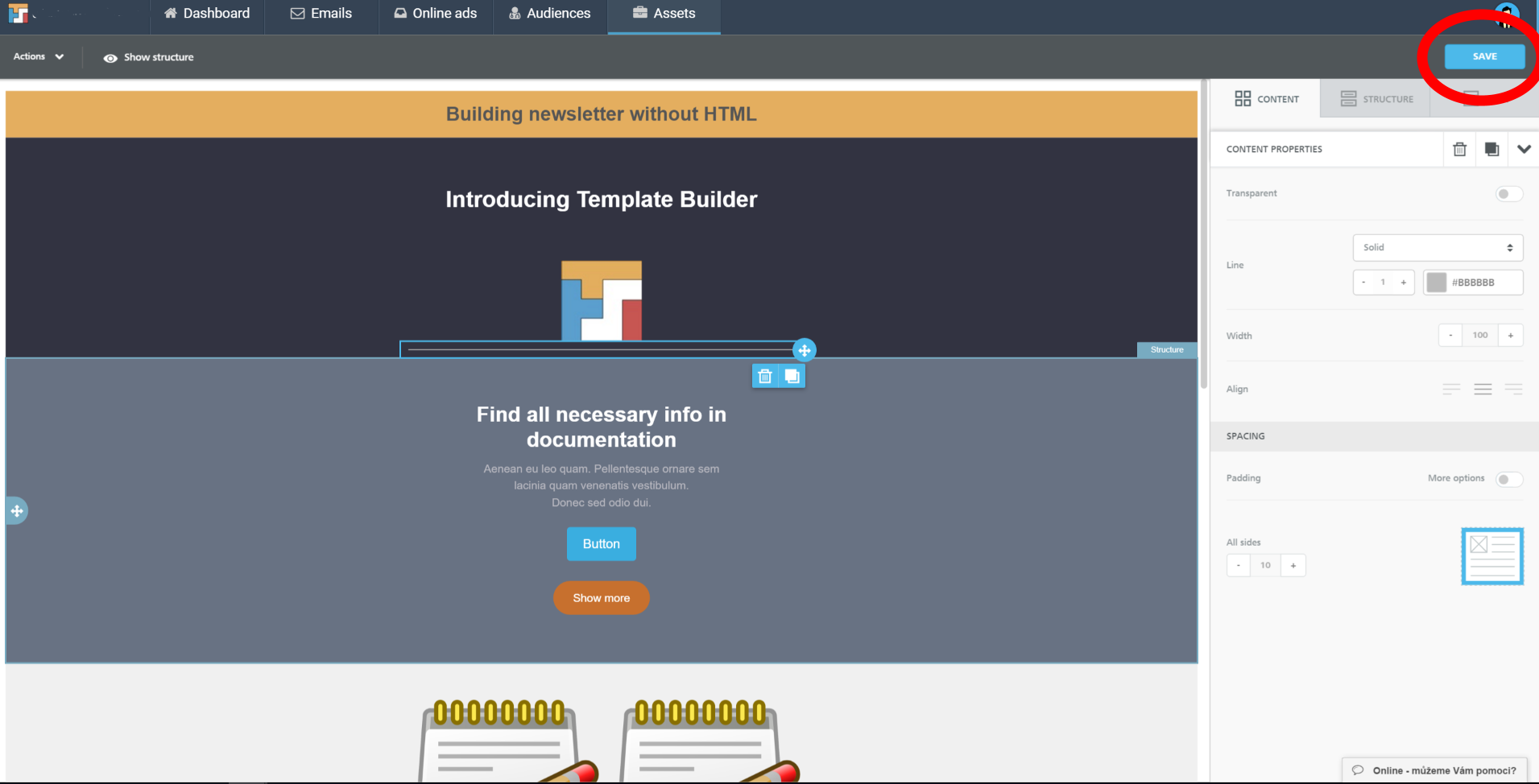 After cilcking on save you will se a tab which confirms you that templaete (and all included components) are valid and you can press Save.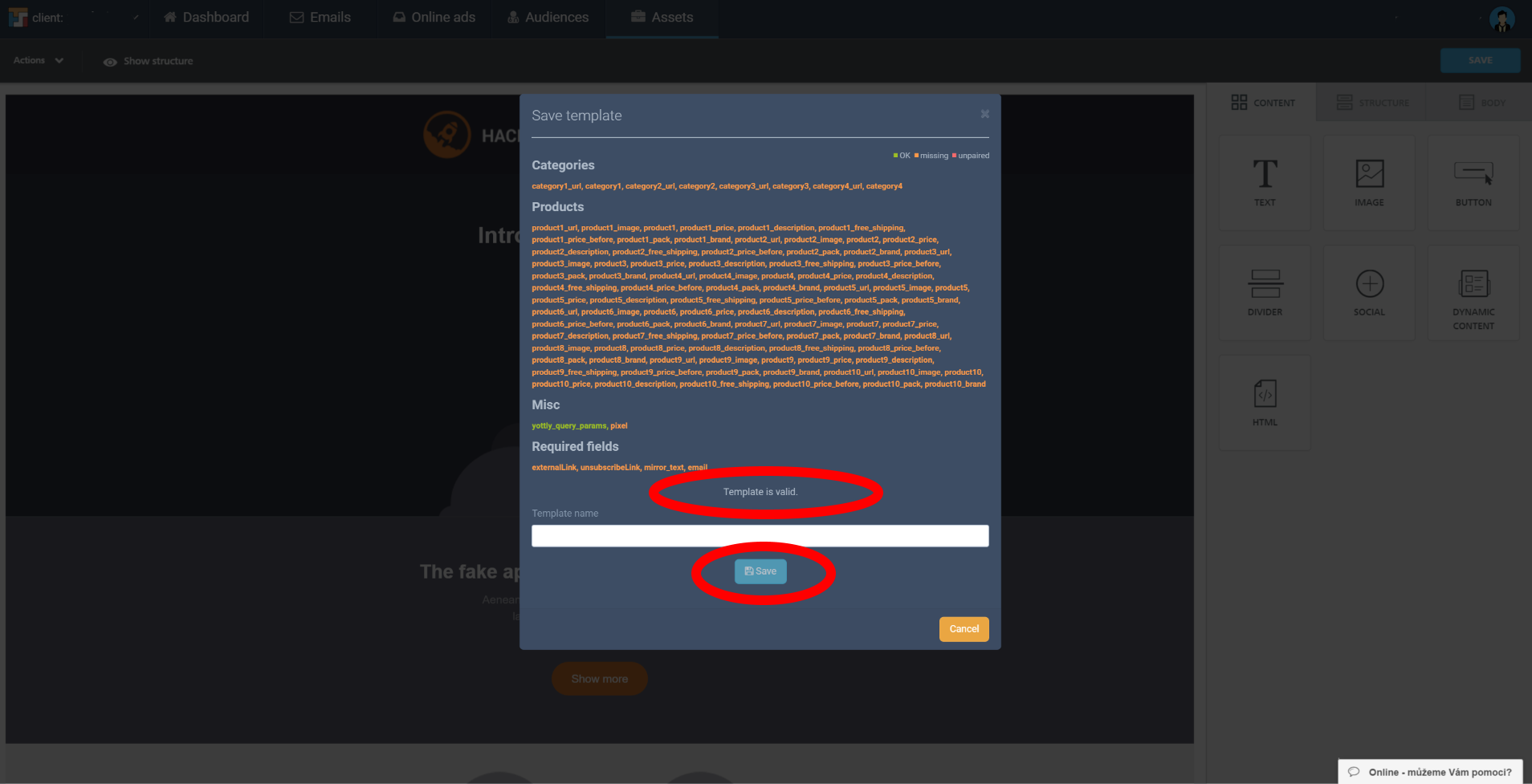 Then you can save chnages cintinuosly by clicking on Save. Thak you will see similar tab, please click againg on Save button.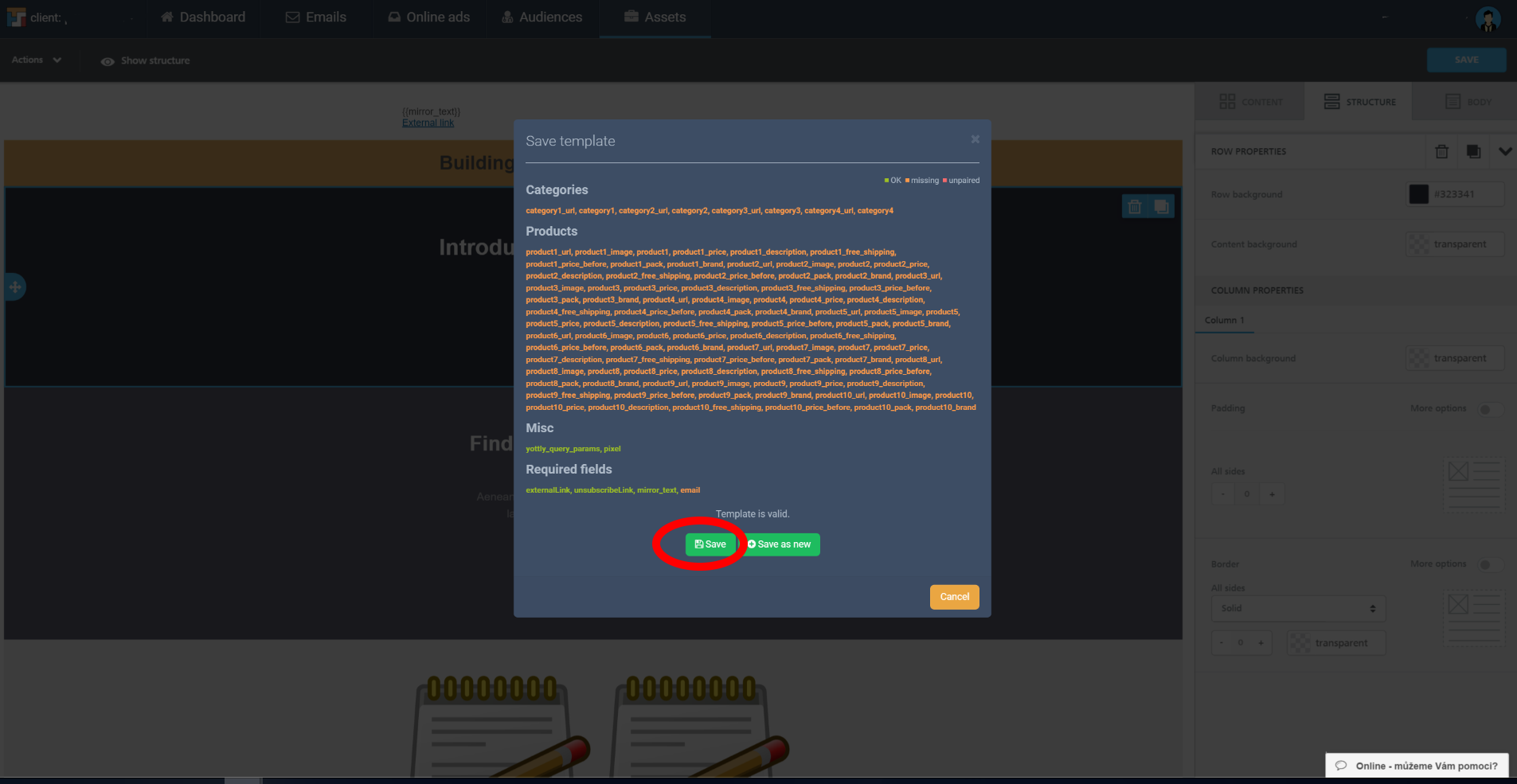 ---
You can also preview your template or send testing mail at the end. Both these options can be found in the left corner. How exactly testing e-mails work you can find here.